Training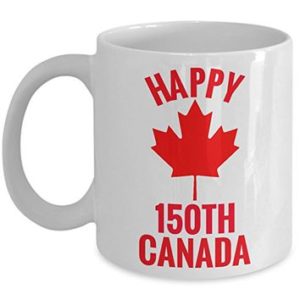 We love being a 100% Canadian company in operation for 26 of Canada's 150 years.
Ask about our #Canada150 Training Promotion that runs until December 31, 2017.
Delta Media Inc. training services are consistently ranked by our clients as the #1 media training company in Ottawa. Why? Simply put, we care. We take your learning objectives seriously. We have the most thorough training experience and value for money in the Ottawa area. This is our team's full-time job, and we dedicate our time to you. We believe in a high professional standard of ethics in all that we do. We provide fair market pricing alongside unsurpassed quality customer service.  That's what our clients say and why these same clients have been turning to us for over 26 years. Training is our specialty. We don't disappoint. We promise!
Our team:
A dedicated project coordinator to guide you through the training logistics, setup, content and coordination process. We make your job easier!
A cadre of former top-notch marketing, public relations and media specialists especially chosen for their teaching skills and experience.
Our format:
Modular, half-day, full-day and multiple day training.
One-on-one coaching to prepare for last-minute or upcoming media interviews.
Multiple language training formats: English, French, and Bilingual.
Our location:
Training delivered either in our well-equipped Ottawa media training facility (no extra charge) OR at your preferred location, anywhere in Canada.
Delta Media's main office is conveniently located in the heart of Canada's capital city in downtown Ottawa, Ontario, Canada.
Our courses for 2017:
Media Spokesperson Training: 
Interview Skills
Course includes theory and practical components, with a heavy emphasis on the practice sessions.
Simulated exercises based on real-life media experiences and interview question topics, including:

– Practice media interviews for various formats
– Practice media interviews in different styles

Standardized or customized course content based on the client's mandate, media relations inquiries, activities and issues.
Develop media key messages.
Training personalized for the beginner to the advanced media relations professional.
Training personalized for spokespeople, subject matter experts and media relations staff.
We provide all the audio and visual equipment for the training session.
In addition to the standard course for interview skills, we can accommodate customized requests. Course modules for consideration include:
Proactive crisis communications
Overview of the Canadian media landscape
Handling media: organizational considerations
Understand today's multimedia journalist
Successful news conferences
Multimedia Training
Create Compelling Infographics
Presentation Skills Training
Delivering Successful Presentations
Social Media
Bootcamp 1: understand, strategize
Team Building Training
Customized training for organizational retreats, team building for work teams is available.
Inquire to admin@deltamedia.ca for a formalized estimate for our services or call 613-233-9191.